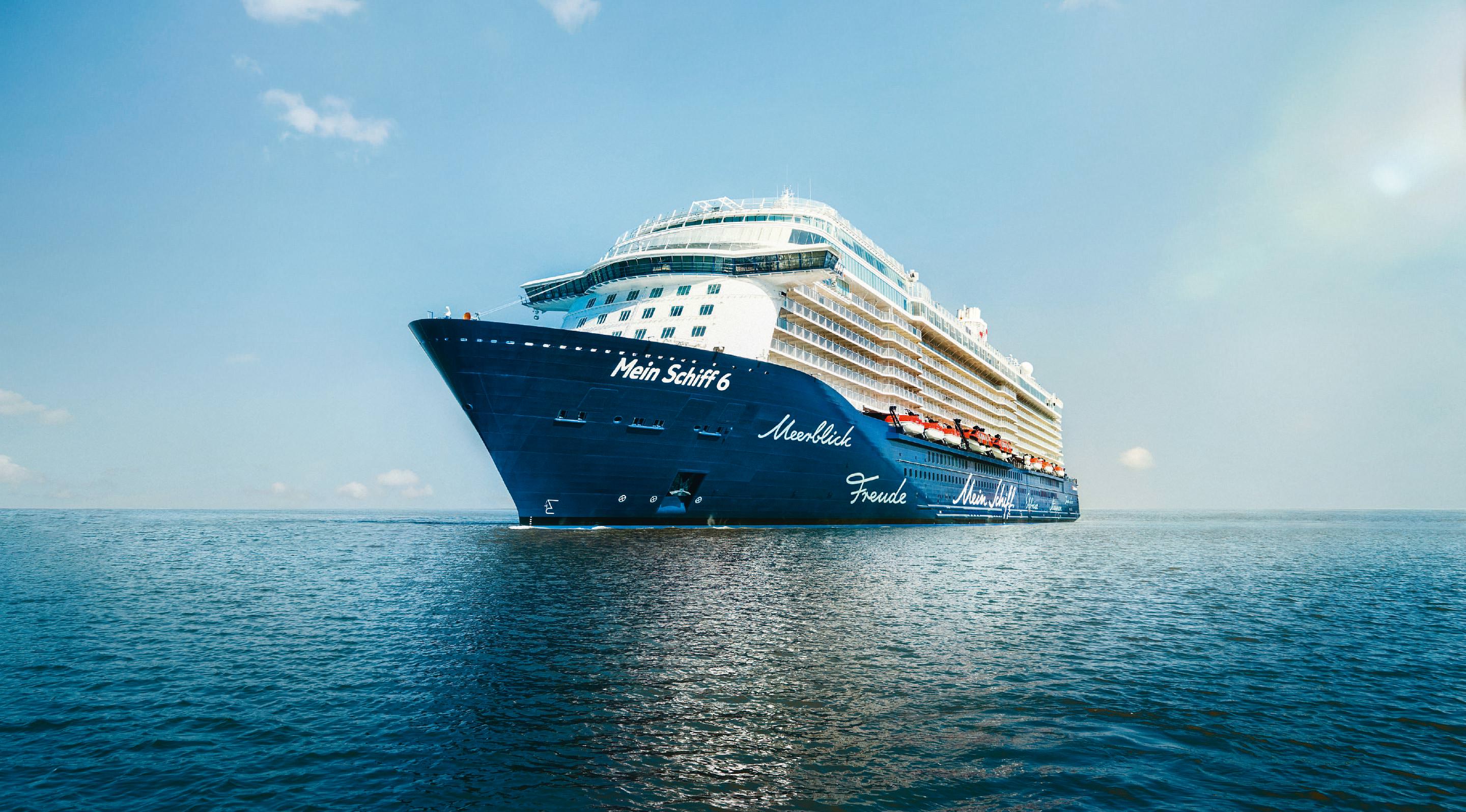 Moritz Schaefer stands on the bridge observing the Firth of Kiel 30 metres below. Other people are busy enjoying their holiday, but he is here to train as an Assistant Deck Officer. Since joining Mein Schiff 6 in the Finnish port of Turku, he has been riding the waves between the North Cape and St Petersburg.
"I don't come from a typically nautical background," says Moritz, perfectly turned out in a uniform that is radiant white from collar to heel. "But I wanted to see the world, work in an international team and put my technical interests to good use."
Even so, the seeds of this maritime urge were planted young. The 23 year-old grew up in Northern Germany, in the little town of Westerstede near Oldenburg, which is not far from the North Sea. Since September 2014 he has been studying Nautical Science at the Maritime College in Leer, and hopes to obtain his officer's papers after eight semesters. But first he needs to spend 52 weeks at sea. Moritz spent his maiden voyage on a heavy cargo freighter – and now he is getting to know the cruise business.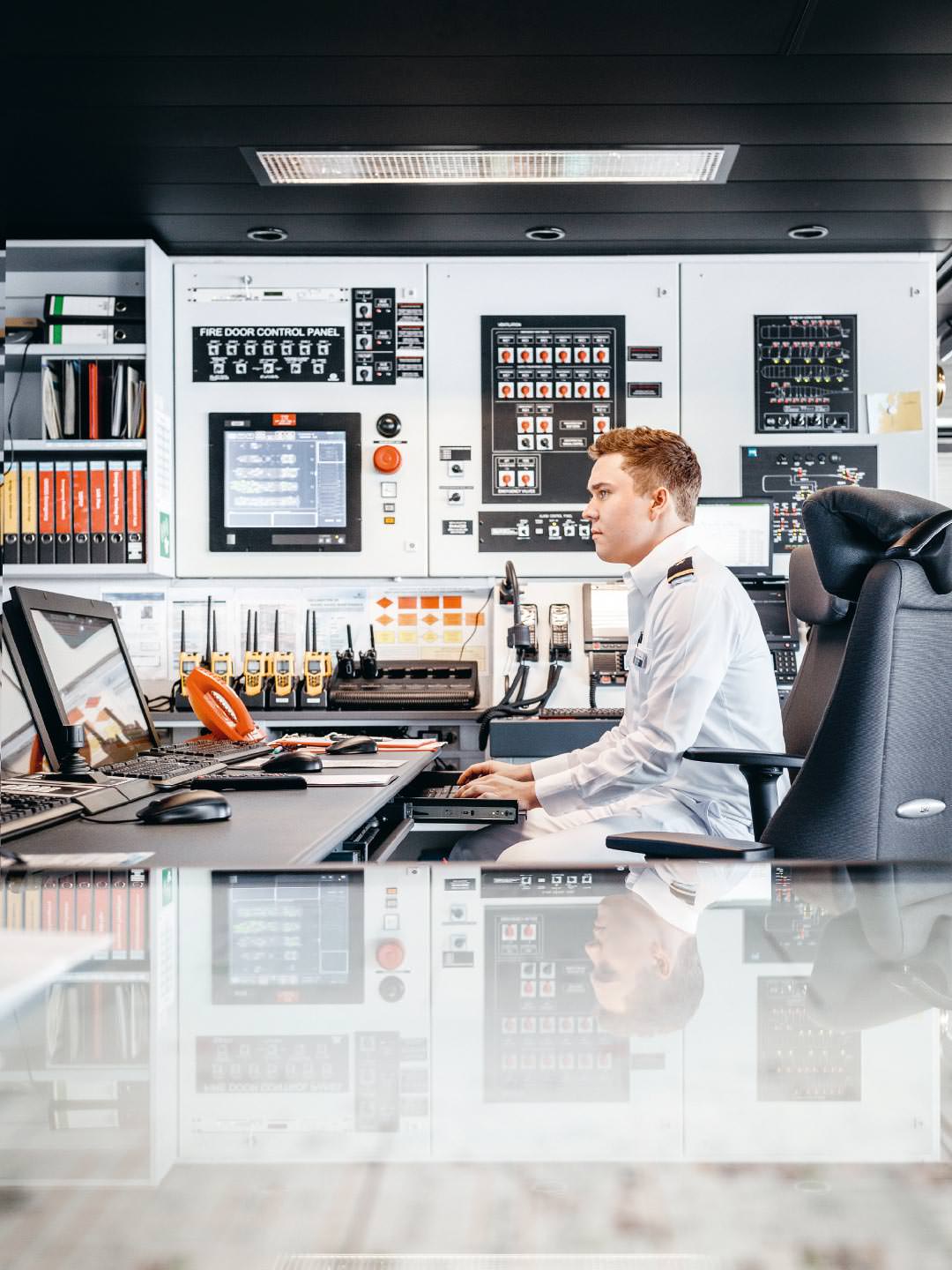 A sense of duty and an ability to compromise
Mein Schiff 6 is the latest addition to the feel-good fleet operated by TUI Cruises. There are about 1,000 men and women from 59 countries on board looking after more than 2,500 passengers. "We work seven days a week. Up to ten hours, depending on the job," says the aspiring mariner Moritz. It means long periods away from family and friends. And working on such a large vessel calls for particular qualities: discipline, a sense of duty and a willingness to compromise.
"Safety is a huge priority at TUI Cruises," adds Captain Todd Burgman, who is familiar with almost every liner in the Mein Schiff fleet. "Shaking down brand new ships, preparing for audits and inspections, calibrating machinery and equipment – all of that is a major responsibility." Unlike Captain Burgman, who has been navigating the oceans for 20 years, Moritz has only just embarked on his future at sea.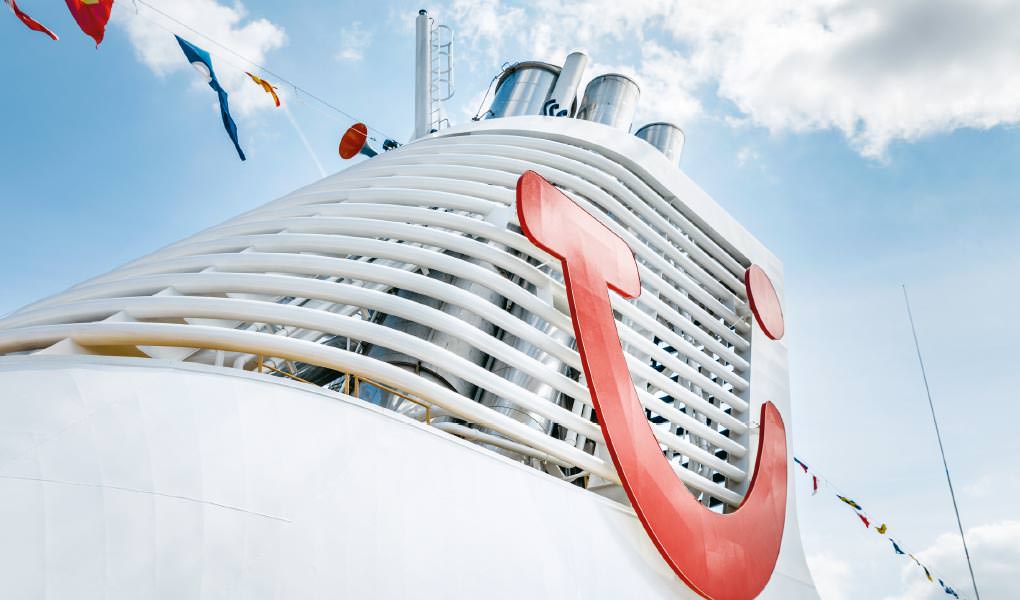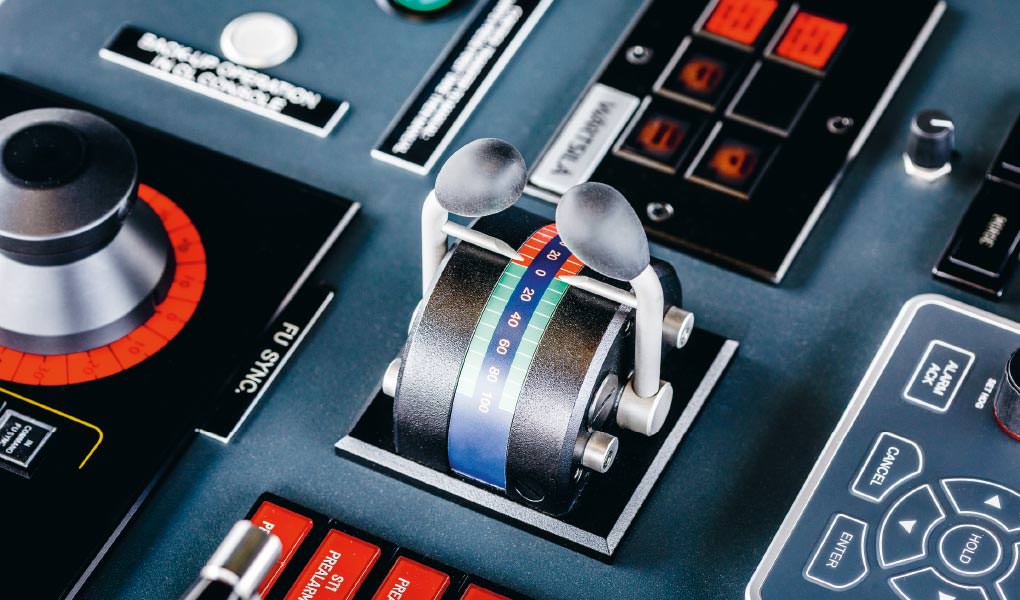 Day-to-day challenges on board
Moritz is deployed in many different areas to acquaint him fully with life and work on board: in the engine room, in housekeeping, in maintenance and repairs. He gains insights into the tasks of the Environment and Safety Officer and into duty on the bridge, where he and other members of the crew have already manned the watch a few times. By now he is pretty familiar with the bridge wings , to both port and starboard. "The bow and stern thrusters give us extra transversal power, which makes it easier to control berthing and cast-off man­oeuvres safely." However, he will not be permitted to take the helm until he has obtained his ship's papers. Then Moritz will be qualified to stand in the middle of the bridge, aided by radar, all kinds of measuring instruments, and a tiny joystick – like the one that is about to steer this ocean giant nearly 300 metres long out of the Firth and onto the high sea.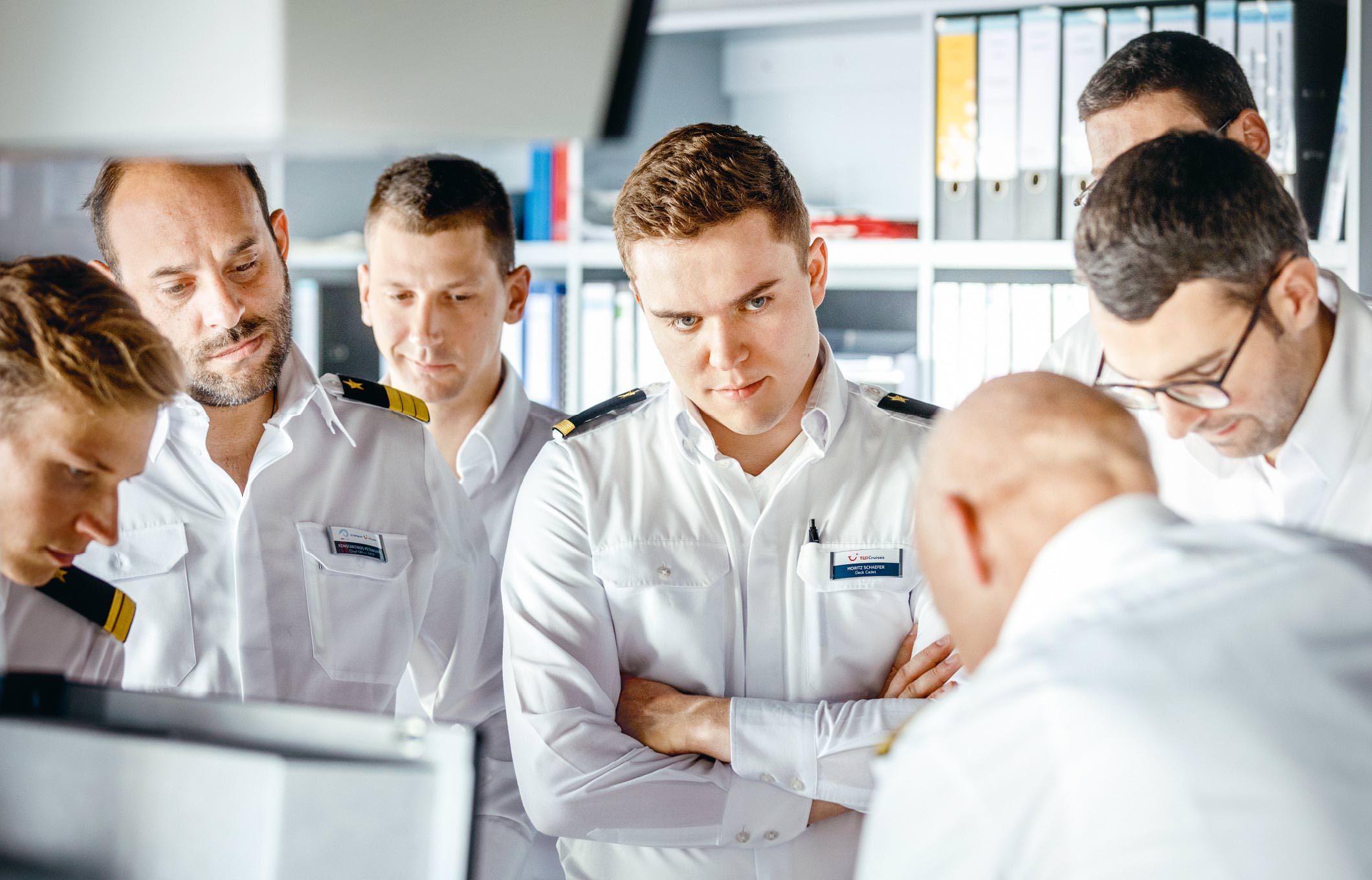 "The freighter on my maiden voyage was much shorter, only 130 metres, so we managed to enter lots of the smaller ports. I enjoyed that." But spending six months in a confined space with 16 other people was a real challenge. "If anyone is in a bad mood, the whole crew is infected." But on a cruise liner, you can spend your free time in company or on your own, depending how you feel. The accommodation is designed around single share cabins, which means that the cadet has his own inner cabin to himself and shares a bathroom with his neighbour. There are communal leisure facilities for the crew: a fitness studio, a sundeck, the canteen, a café and a bar. But all Moritz orders here is a coke: officers are not allowed to drink alcohol in the eight hours before they come on duty. Safety first.
On Land
8 semesters at maritime college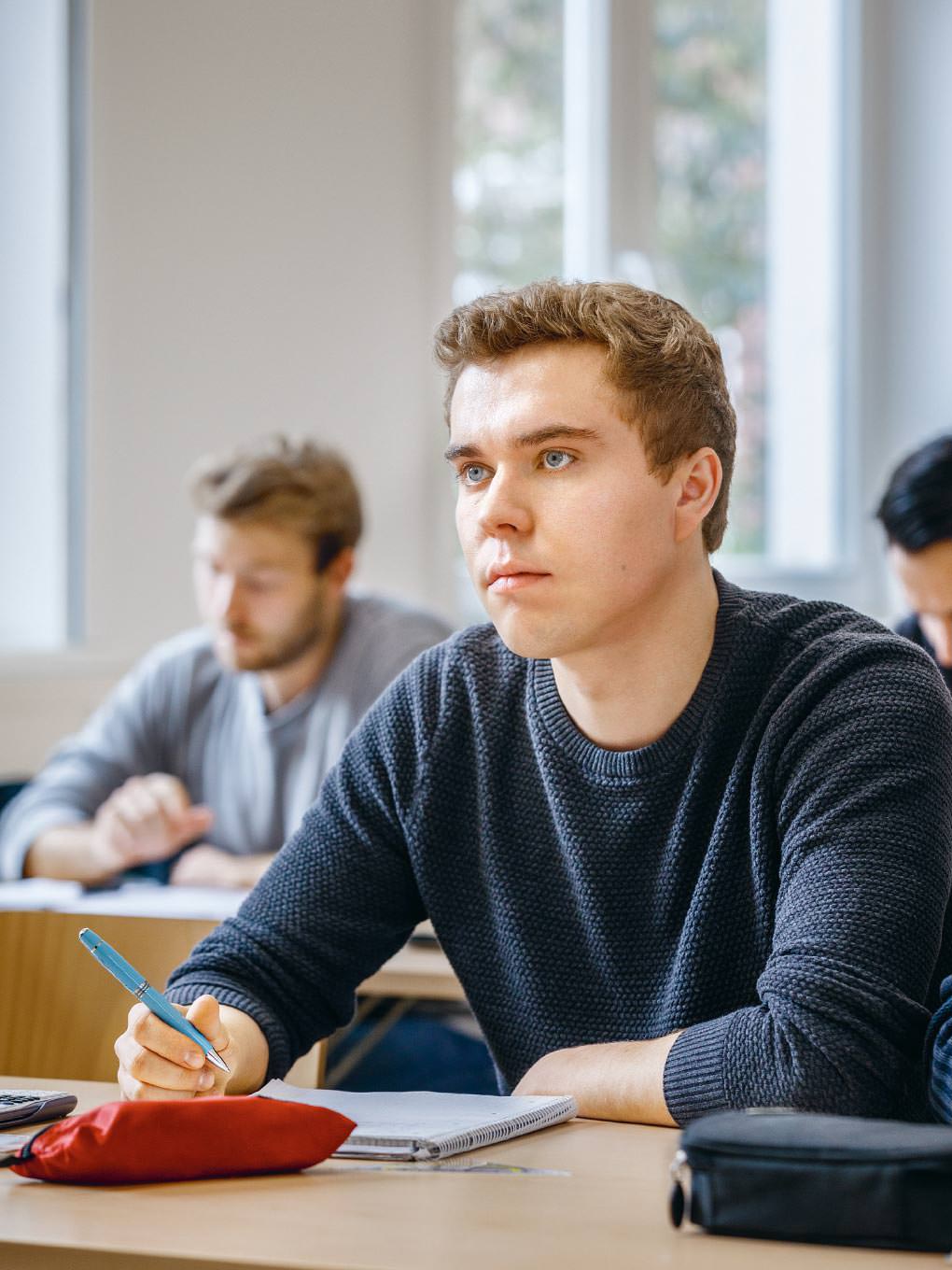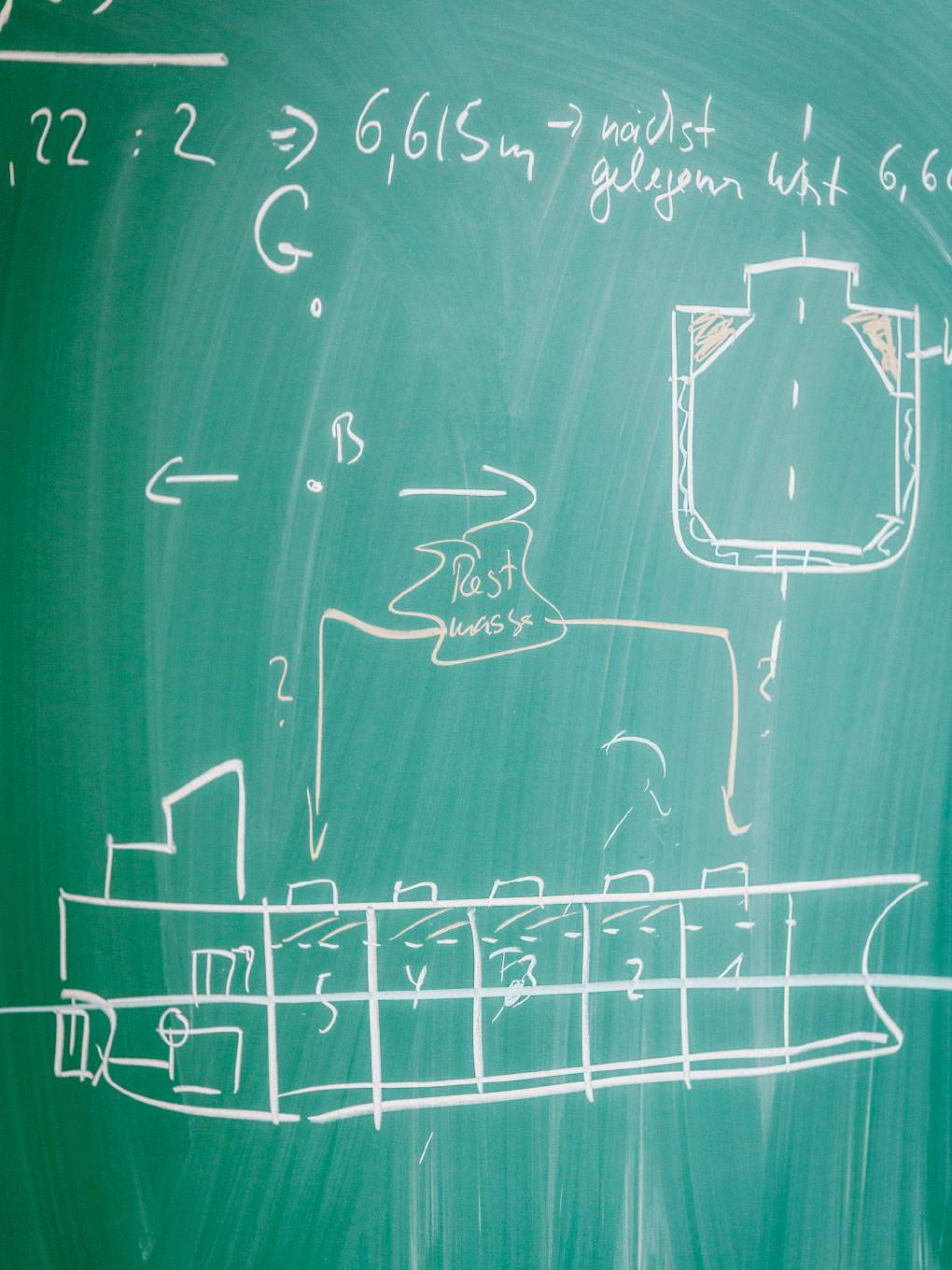 Four stripes to aim for
Moritz has not once regretted his career choice. Even if everyday life on a cruise ship is strictly regimented. "But I think it's great that we avoid problems from the start by sticking to the rules," he comments. A dream job on a dream liner, and a commission with TUI Cruises after graduating – that would suit him perfectly.
First, however, he has two more semesters to complete at the Maritime College in Leer. It has about 450 students, making it the smaller site at the University of Emden-Leer. It is housed in a traditional brickwork building with a campus, lawn and benches. In front of the building, in true marine spirit, there is a port buoy , displaying the welded GPS coordinates of the college. "There were 64 of us when we started the course. Now, in semester six, the numbers have dwindled," says Moritz. Life at sea is not to everyone's taste. Maths and physics, and especially thermodynamics, do not always come easy. Moritz likes the practical subjects best. "Anything in the simulator. Radar technology, digital charts, radio communications." Hardly surprising – the college is extremely well equipped. "There's a workroom with five bridge systems. You can load whatever you want: docking manoeuvres, tricky traffic situations, even a violent storm."
As from 2018, Moritz could be the proud owner of an Officer of the Watch certificate. Then he will be able to wear one and a half stripes on his shoulders. Four are his declared objective – and a successful career at sea, like Captain Burgman. And what if his family needs him? "After a few years' experience as a captain, I can get myself chartered as a marine pilot. Close to my loved ones." A good plan. Moritz Schaefer has set his own course.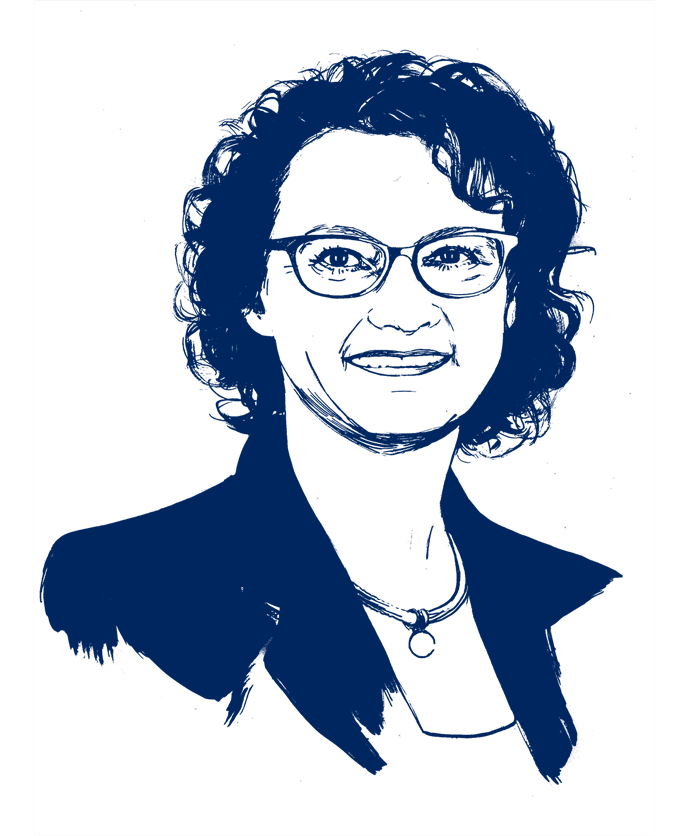 3 questions to
»From blockchain experts via digital marketing analysts to risk managers – we are recruiting more skills outside the classical tourism profile.«