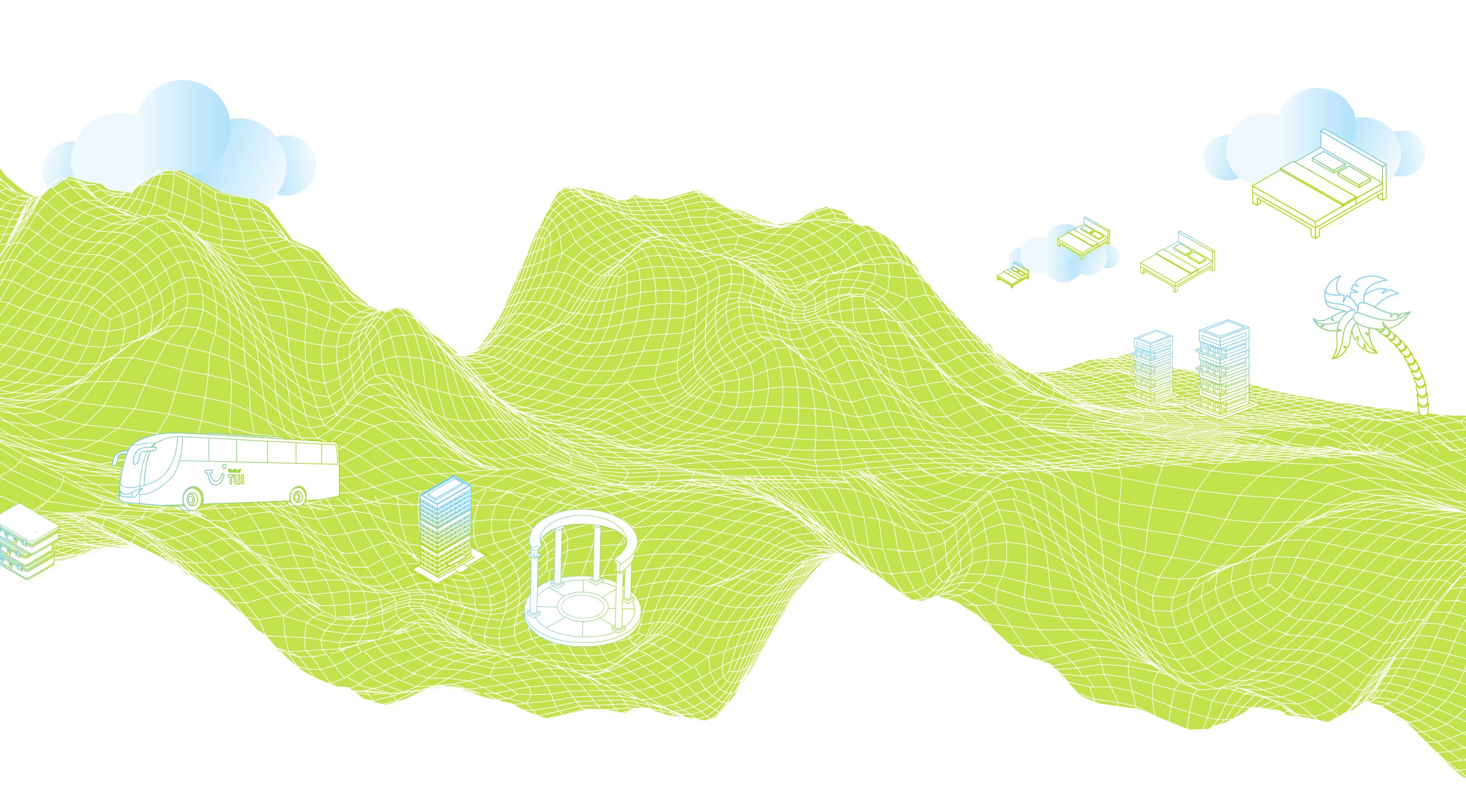 Digital technologies are transforming every aspect of life, including tourism. Blockchain in particular is about to revolutionise the Internet. TUI is playing an active, defining role in this change – because the business opportunities are exciting and diverse.
Just imagine Greece is hosting the World Cup in football. At the semi-final in Thessaloniki, England beat Germany 2:1 after extra time. At one end of the stadium, cheering fans ecstatically look forward to the final, while the ones at the opposite end des­cend into despair. Thousands of travel plans are torn up, flights and hotel accommodation are modified, cancelled, searched again and booked. A lot of Germans head home to seek solace, while a fresh wave of England supporters suddenly decide to take a quick break in the Aegean and bask in the sunshine as close to their team as possible.
The situation is complicated for operators like TUI and its partner hotels. Every source-market company in the Group has its own contracts with hotels in Greece, and those agreements have always been stored on national IT systems and databases with their own par­ameters. TUI staff in the British Isles would normally have to turn somersaults to find out which beds had been cancelled from Germany and might now be freed up for their own customers. It's a bit like a football match: TUI and the hotels would not be in position for a quick counter-attack.
Extreme situations like that do not happen often. But the underlying challenge is nothing new for TUI. In the past, it was not easy to work out which national operator had booked up what hotels or to identify remaining bed capacity. In 2016 the Executive Board of TUI therefore decided to replace an overly complex and opaque system with a new solution. The Group consciously opted for one of the most in­novative technologies out there: blockchain. A team of TUI experts had already conducted an in-depth review of the fundamentals and the opportunities.
This commitment has already paid off. But even more important is the wide-ranging potential for growth that TUI will now be able to derive from applying the new technology. Blockchain will allow TUI to transform its present business models radically, but also to benefit as a Group from entirely new ones.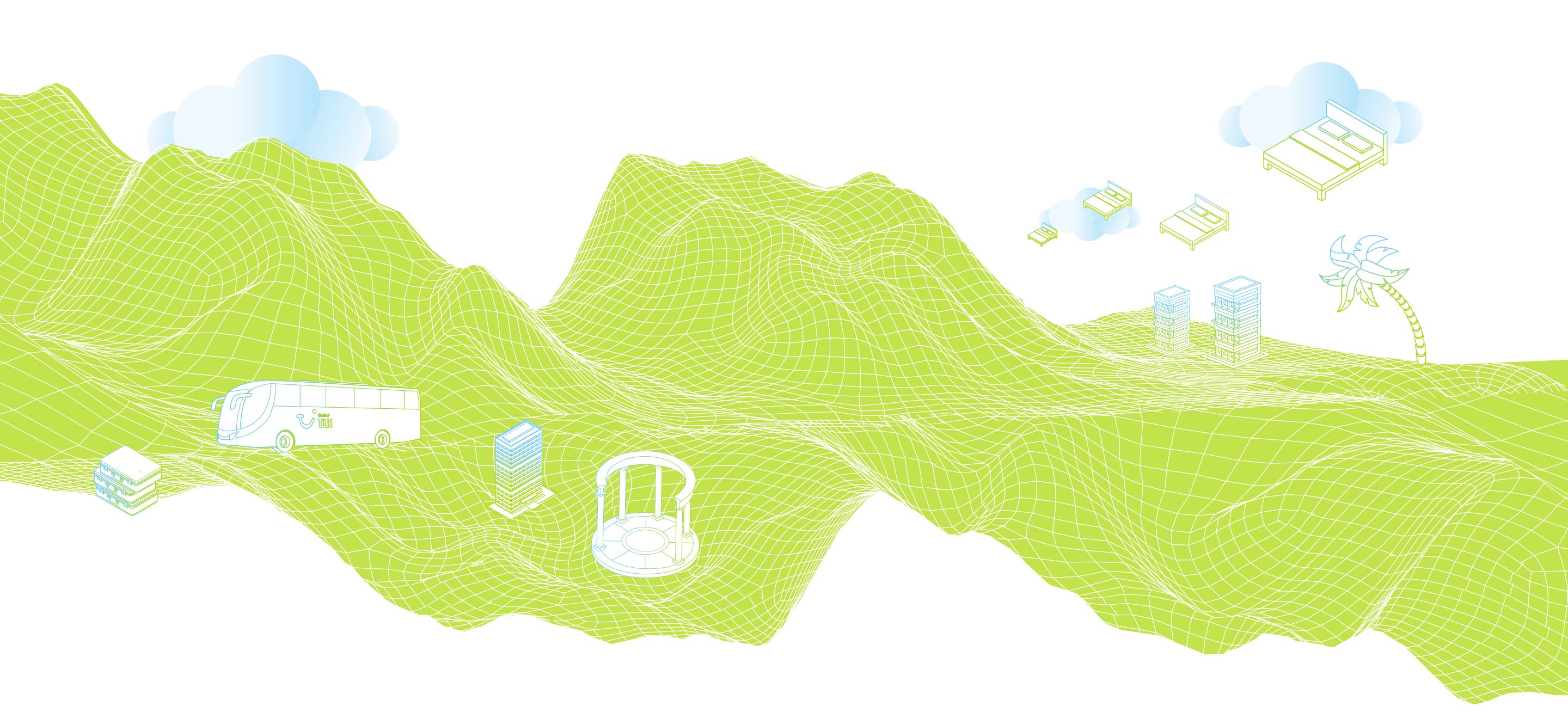 A decentralised database that lives and breaths
TUI currently uses blockchain as a kind of decentralised, highly secure and reliable database to identify which hotel beds have been allocated to which markets. 650 million beds in the TUI contingent are in hotels with an international sales strategy, so they are advertised in different markets and not taken up by one nation alone. Thanks to blockchain, these bed capacities can be exchanged between markets. "If the UK, for example, experiences greater demand for a particular hotel than contractually agreed, but Germany has not fully utilised its quota, those capacities can simply be transferred," says Martin Schreck, Dir­ector of Product & Reservation at TUI Deutschland. The consequence: a higher occupancy rate, improved revenues, satisfied customers and hotels.
Unlike a classical, stationary database, a blockchain distributes information around multiple computers. Each partner stores data. Any modifications and updates can be accessed and monitored more or less in real time by the other users," says Martin Schreck. Thanks to this living and breathing network, the blockchain is highly automated, always transparent to participants, and shielded from errors, manipulation or, indeed, hacker attacks. At the front end, meanwhile, not much changes for users: the system is as intuitive and straightforward as ever.
TUI is working to expand on the bed exchanges in the next few years. The aim is to record key information in the blockchain about agreed and available bed quotas and the contracts they are based on. This will permit direct, automated contact between the hotels and TUI so as to ensure the most intelligent, efficient occupancy possible and achieve optimum pricing. Intermediaries like bed banks are superfluous in a scenario of this kind. Payments could also be transacted in the blockchain with the aid of its integrated digital cryptocurrency.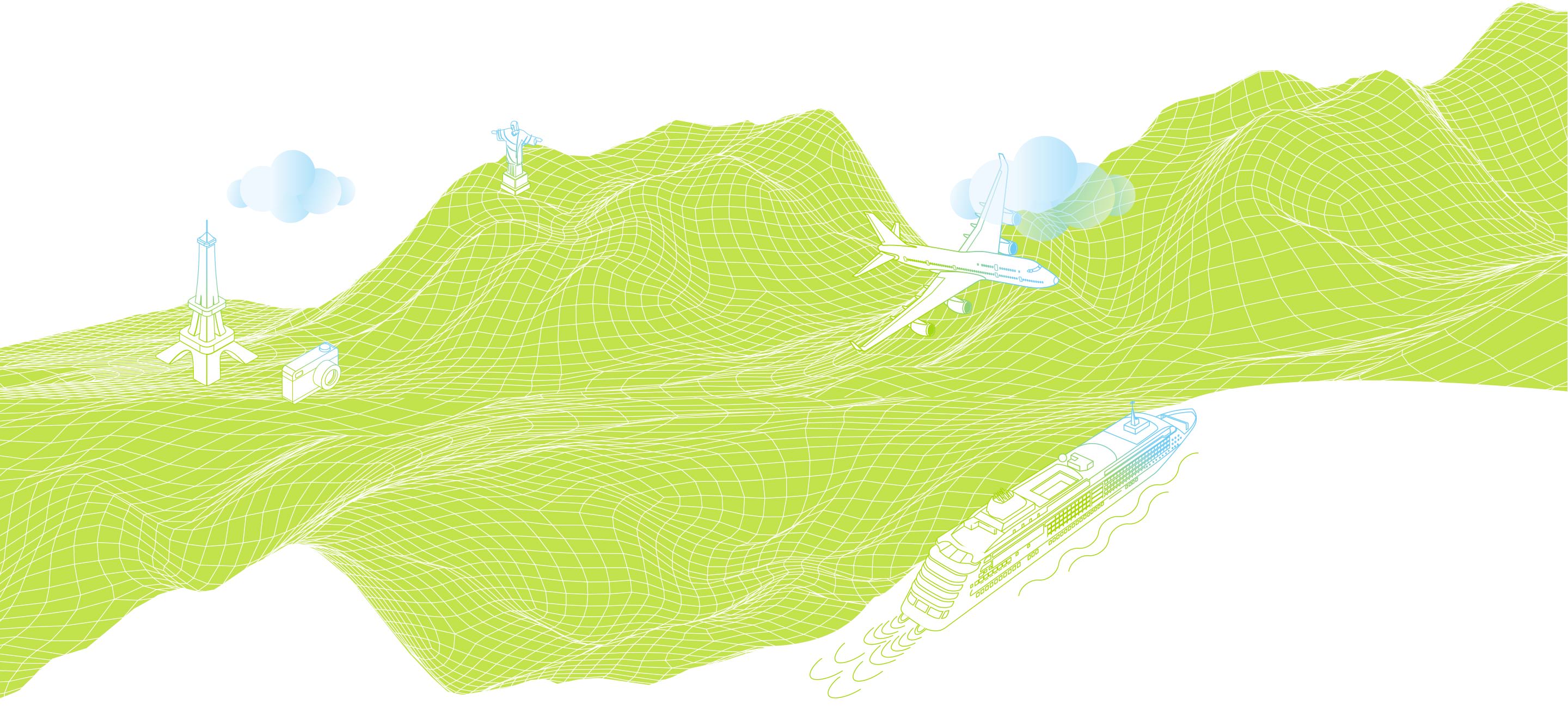 Secure, automated, digital
But this is only the beginning. The technology opens up a whole range of new possibilities that TUI is currently exploring. With blockchain, it would be perfectly feasible, for example, to operate smart contracts – digital contracts that are implemented automatically when certain conditions are fulfilled. "The blockchain would autonomously send a payment to the customer if a flight is delayed," explains Lukas Schack, a data analyst on TUI's strategy team. "Or if the flight lands on time, the premium is paid straight to the insurer." This would make procedures far more efficient for tour operators and TUI.
Moreover, the technology is a powerful tool for mapping complex individual holidays. Imagine a 10­day tour around Morocco with stopovers in six different hotels. It requires dozens of contracts with different operators and hotel companies. Thanks to blockchain and its integrated smart contracts, the process could be faster and leaner. Ad hoc changes, additional bookings, even with external providers, and payment transactions can all be recorded digitally at any time with complete transparency for everyone involved. For holidaymakers, this would be the ultimate in freedom and variability – and for TUI it offers a number of promising business prospects.
»TUI is keen to pursue technological innovations in the tourism sector and to play a key role in framing that. Blockchain is an example. It will generate more business transparency, security and profitability for ourselves and our partners.«
Destination: Future
Expanding our IT landscape is helping TUI to boost efficiency, tap into new rev­enues and achieve the targets set out in TUI 2022. Apart from blockchain, other technologies are playing a key role here.
The CLOUD makes IT infrastructure, application software and computing power available over the Internet. Services can be called up anytime and anywhere, there is unlimited storage capacity, and use is extremely safe. So TUI can cut the cost of operating its own data centres.
BIG DATA applications permit the fast, cheap collection, storage and analysis of large volumes of data. The data is captured almost in real time: examples are GPS location and updated entries on social media. Big data enables TUI to understand better what customers want, which means we can personalise the products and services we offer them. All customer data is anonymised and handled with strict confidentiality.
LONG TAIL is a theory that emerged from the Internet economy to describe why low-volume products can be successful and profitable when marketed online. TUI uses a dynamic, efficient software called LTE ('E' is for engine) for putting together holiday packages. It functions as a marketing tool in countries where TUI has no tour operator business.